Whiskey Kittens will entertain you!
Covers with a twist. This rock / Pop duo play your favourite songs in a funked up, rocky, melodic manner. You have to hear it to believe it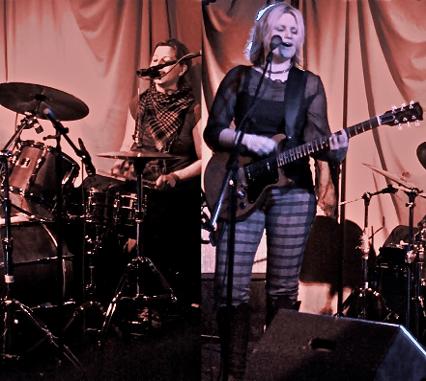 Introduction
Welcome! Thanks for coming by – whether you need a band for a Party, Wedding, Pub or Club, Whiskey Kittens can cater for all venues and occasions. With our unique and energetic style together with our alternative twist on songs that everyone knows, we will have the whole place dancing and singing along in no time!
Whether you require the raw energy of the all-female duo with soaring harmonies, or need the rocking sound of a full band, we are able to offer duo, trio and full band set-ups depending on your event requirements.
With more than 15 years' combined experience organising events/gigs we are happy to discuss your requirements in detail with you in advance to ensure your event is complemented with the best possible music experience.
Performances
Recent performances include a stomping set at the notorious 100 Club in central London and an amazing set at the 9:30 club in Washington D.C - check out the photos on the photo page!
We have also been busy playing Weddings, Festivals and a variety of private functions a well as being involved with some fantastic charity events which have seen us play in Vienna and Washington D.C. Keep an eye on the gig list and hopefully we will be performing near you soon!


Testimonials
"the girls added real phazzaz to our Vaudeville show and oozed so much energy. It was wonderful to have them onboard
" -- Dee Wormold, Huntingdon
"Whiskey Kittens rocked all night!." -- Sally London, Cambridge
"Nikki and Katie are delightful to work with, reliable and friendly. I will book them again." -- Chris Ross, London